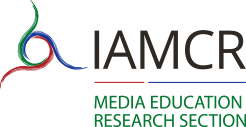 The Universal Declaration of Human Rights includes the premise that everyone had the right to live in dignity, including children and youth. The right to voice and visibility, to have one's experiences and ideas fairly represented in the heartlands of public culture is now established as a basic human right alongside rights of access to the comprehensive information and analysis that supports individual expression and social participation on a basis of equality, dignity and mutual respect.
The Media Education Research MER section is calling for papers related to the conference's main theme from the perspective of education, supervision and research including theoretical, conceptual discussion. The abstracts can follow, for example, these questions:
How to support people having their voice heard through media education?

How can media education increase understanding of the other?

What are the critical media and information literacies in the technological changes of today?

How to ensure educators' media competencies (parents, grandparents, teachers, youth workers….)?
We are looking for single papers or panels, only in the form of presenting in the conference. Notice: no distance presentation is possible in MER!
Abstracts should be max 500 words. This section only accepts abstracts in English.
They must be submitted through the IAMCR Open Conference System. Abstracts sent by email will not be accepted. It is expected that each person will submit only one (1) abstract. However, under no circumstances should there be more than two (2) abstracts bearing the name of the same author, either individually or as part of any group of authors.
The abstract submission is opens on the 3rd December and closes on the 8th February 2019. Find below the detailed timetable.
The deadline to submit abstracts is 8 February 2019, at 23.59 UTC.
3 December 2018 - Abstract submission system opens at https://iamcr-ocs.org

8 February 2019 - Deadline to submit abstracts

28 March 2019 - Abstract decisions announced by sections and working groups

7 April 2019 - Deadline to apply for travel grants and awards

11 April 2019 - Deadline to confirm participation

7 May 2019 - Draft conference programme schedule released

14 May 2019 - Last day for Early bird registration

7 June 2019 - Deadline for full paper submission

7-11 July 2019 - IAMCR Conference
Chair Manisha Pathak-Shelat, manisha [at] micamail.in ()
Co-chair Sirkku Kotilainen, sirkku.kotilainen [at] uta.fi