The School of Communication of Madrid's Complutense University is one of the most outstanding University faculties, not only because it is an excellent example of ¨brutalist¨ architecture in Madrid, but also because it houses a large variety of exhibitions, including vintage artefacts and artwork.
Artefacts
The artefacts of bygone days are all originals, mainly from the trades of photography and printing. They are located in different parts of the School, including the main hall, the third floor and the new building.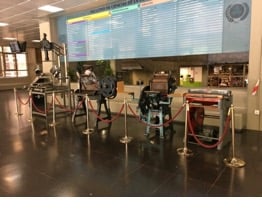 Artwork on the walls
The walls of all floors of the School are decorated with artistic and historical paintings, which are an expression of the creativity of the School and its students.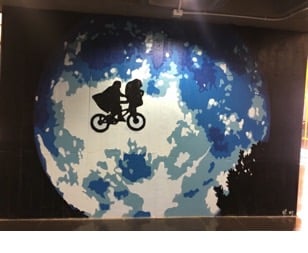 Art exhibitions
Travelling art exhibitions provided by collectors and museums are also given an important place in the School. The exhibition on show at the moment is "Leonardo's legacy". It is located in the Dean's Hall on the third floor of the Main Building of the School until July 12 th . We invite you to view this exhibition during your visit to the School of Communication.
Text by Diego Andrés Tirado Buitrago
Photographs by Marta Scandella