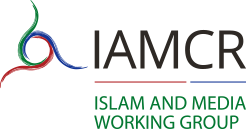 The Islam and Media Working Group of the International Association for Media and Communication Research (IAMCR) invites submissions for the 2019 IAMCR Conference to be held from 7 -11 July, 2019 at the Complutense University of Madrid, Spain. The deadline for submission of abstracts is 8 February 2019, at 23.59 UTC.
The central theme for 2019 is: "Communication, Technology, and Human Dignity: Disputed Rights, Contested Truths".
The year 2018 saw the celebration of the 70th anniversary of the Universal Declaration of Human Rights. At its heart was the premise that everyone had the right to live in dignity. In the intervening years, with the successive growth of television, the explosion of digital media, and the emergence of artificial intelligence, communication systems have become ever more central to organizing every aspect of daily life, prompting renewed attention to questions around their role in both supporting and subverting the exercise of rights and the achievement of universal dignity.
The right to voice and visibility, to have one's experiences and ideas fairly represented in the heartlands of public culture is now established as a basic human right alongside rights of access to the comprehensive information and analysis that supports individual expression and social participation on a basis of equality, dignity and mutual respect.
Under current conditions these fundamental communication-related rights are under increasing pressure and threat. Control over the organisation of innovations in communication and their applications has increasing passed from governments to corporations. Concern with the pubic interest and the common good has been increasing displaced by business models designed to maximise revenues. These models are bolstering appeals to consumption while weakening the social contract of citizenship, providing new and largely unregulated platforms for the dissemination of rumour, misinformation and 'fake' news, ushering in the era of so called 'post truth' and reinforcing social and political polarization.
Islam and Media Working Group Focus
It goes without saying that Islam is a religion that upholds human rights and emphasises the treatment of all human beings, Muslims or otherwise in the most kind and humane manner. The very call for Islam itself is a call for the kind treatment of fellow humans, whereas the famous greeting "Alsalamu Aliekum" is a desire to extend bridges of rapport and human relations. All the basic tenets of Islam reflect a commitment to respect and preserve human dignity: The right to life, the right to safety of life, the right to a dignified life, and the right to freedom are enshrined in the holy text, the Qur'an, and in the sayings of the Prophet Mohamed (SAW) and the rightly guided Caliphs. In a series published by Praeger under the title "Human Rights and the World's Major Religion", Mudathir Abd Al Rahim posits that:
" …The Islamic Conception of freedom of religion, along with the entire tradition of human rights in Islam, is firmly rooted in religious faith and throughout has continued to be protected and sustained by the Sharia and indeed, by the Islamic worldview at large." (Abd Al Rahim, 2005)
Several verses of the Qur'an emphasise the imperative of respect of human dignity and rights. For example, "There shall be no compulsion in matters of faith" (Al-Baghara: 2:256) which is but a solid example of the perspective of the Islamic faith with respect to the right of all human beings as to their personal choices. Another verse confirms: "Now, indeed we have conferred dignity on the children of Adam" (Surah 17: 70), which underlines human dignity as most basic to the conduct of a Muslim.
Despite the solid confirmation of respect of human dignity and rights in Islam, Muslims have received negative characterisation in media as a result of few rogue groups that claim to represent Islam. As a result, many understand Islamic civilization and culture from the perspective of some terrorist groups such as ISIS and Al Qaida. Some also use the behavior of Muslims and especially governments of some Arab and Muslim states as a criterion to judge Islam and Islamic civilization, behavior that is far from representing the Islamic values of tolerance, coexistence, democracy, freedom, diversity and respect of different cultures, justice and equality of all human beings. In this respect, a distinction between Islam as a religion which is eternal and unchanging on one side, and Islam as an application of universal guiding values in all spheres of life including politics and economy should be clear.
The Islam and Media Working Group invites participants to address these issues both from the viewpoint of the predominant communication systems and from those which are arising from the use of the new technologies – artificial intelligence, the growth of automation and robotics, Big Data and the Internet of Things. The working group welcomes analyses which re-evaluate and take a fresh look at human dignity in Islam from both historical and current perspectives. It also calls for the discussion of Muslim related issues in the present-day socio-economic context, transparency, accessibility and discrimination, and the re-composition of power, in the overall context of the implications of technology and communication in an interconnected world. The Working Group welcomes papers and panels that deal with this big question through and not limited to the following:
1. Islamic Human rights, global values, communication and democracy
2. Human dignity, new media and public sphere from an Islamic perspective.
3. A historical analysis of human rights in Islam.
4. Media coverage of human rights in Muslim countries
5. Using Islamic tenets of "arguing in the best manner" in discussion of politics in the Muslim context.
6. The internet and the Image of Muslims
7. Social media and the image of Muslim women
8. Image of Muslims in global media as reflection of Islamophobia
9. Fake news about Islam and Muslims.
10. Social media bullying from an Islamic perspective.
11. Misunderstanding of Islam and its cultural and political consequences
12. Islamic worldview models of communication
13. Past, current and future trends of cooperation and coexistence between Islamic culture and global cultures.
14. Islamic ethics and restoring the credibility of global communication.
15. Universal Islamic Values and globalism
16. Tolerance, justice, equality, freedom of expression and rationality as fundamental pillars of Islamic culture and intercultural communication
17. Public Relations in Islam
18. Media Ethics in Islam
19. Corporate Social Responsibility in Islam
Submission of Abstracts
Abstracts must be submitted from 3 December 2018 through 8 February 2019. We welcome both individual abstracts and panel presentations. We ask you to kindly submit proposals in good time at the abstract submission site – https://iamcr-ocs.org.
Deadlines and important dates
The deadline to submit abstracts is 8 February 2019, at 23.59 UTC.
• 3 December 2018 - Abstract submission system opens at https://iamcr-ocs.org
• 8 February 2019 - Deadline to submit abstracts
• 28 March 2019 - Abstract decisions announced by sections and working groups
• 7 April 2019 - Deadline to apply for travel grants and awards
• 11 April 2019 - Deadline to confirm participation
• 7 May 2019 - Draft conference programme schedule released
• 14 May 2019 - Last day for Early bird registration
• 7 June 2019 - Deadline for full paper submission
• 17 June 2019 - Last day for changes to be made in the print version of the programme
• 7-11 July 2019 - IAMCR Conference
Languages
The Islam and Media Working Group accepts the submission of proposal and papers in English.
Guidelines for the submission of abstracts
Abstracts should be between 300 and 500 words. All abstracts must be submitted through the IAMCR Open Conference System. Abstracts sent by email will not be accepted.
It is expected that each person will submit only one (1) abstract. However, under no circumstances should there be more than two (2) abstracts bearing the name of the same author, either individually or as part of any group of authors. Please note also that the same abstract or another version with minor variations in title or content must not be submitted to more than one Section or Working Group. Such submissions will be deemed to be in breach of the conference guidelines and will be rejected by the OCS system, by the relevant Head or by the Conference Programme Reviewer. Authors submitting them risk being removed entirely from the conference programme.
For further information, please consult the IAMCR Madrid 2019 web page or contact the Local Organizing Committee by email: madrid2019 [at] iamcr.org
Evaluation Criteria
Submitted abstracts will generally be evaluated on the basis of:
1. Theoretical contribution
2. Methods
3. Quality of writing
4. Literature review
5. Relevance of the proposal to the work of the Section or Working Group
6. Originality and/or significance
Contacts
Chair: Mahmoud Galander <galander [at] qu.edu.qa>
Vice-Chair: Bushra Rahman <bushrajk [at] gmail.com>
Vice-Chair: Mohamed Kirat <mkirat [at] qu.edu.qa>
Venue of the Conference
The IAMCR Madrid 2019 Conference will take place at the School of Communication of the Complutense University of Madrid, situated on the Moncloa Campus at the Avenida Complutense. It is near the city centre, with a Metro station only 5 minutes away and less than a 30 minute walk from Moncloa or the Halls of Residence area. Moncloa is a communications hub, and a well-known shopping and touristic area of the capital.
The School of Communication teaches degree courses in Journalism, AV Communication and Advertising and Public Relations. Master and doctoral degrees are also taught in Audiovisual Heritage and Multimedia Journalism and Communication (from a variety of viewpoints: socio-cultural, political, organizational, audiovisual, social, etc.). Demand for degree courses was such that the original building soon became insufficient and in 2003, a second teaching centre was added adjacent to the old one; the new building houses lecture halls for senior students, masters' courses, offices for professors and lecturers and a large auditorium.