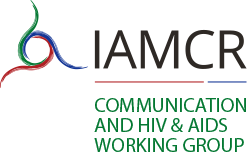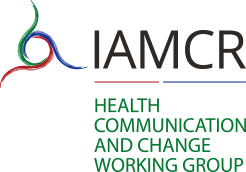 For seven decades, the Universal Declaration of Human Rights has and continues to set a standard framework through which fundamental human rights are defined, guaranteed and protected globally. The declaration, in Article 25, emphasizes that everyone has the right to a standard of living adequate for one's health and well-being. In fact, the right to health has been emphasized as the fundamental right of citizens with adequate constitutional provisions in almost all countries including those that set out to self-govern in the post-colonial times.
Health and healthcare sectors have witnessed enormous technological changes concomitant with the global transformation of technology. The advancement of technology has made a tremendous impact on health and access to healthcare around the world. With the advancement of new technologies, healthcare access and delivery have become more robust in their outreach. However, it is becoming exorbitant and imperatively difficult for persons living in and affected by poverty, to afford healthcare.
While private sectors have taken the lead, over governments, in adopting technologies to aid in healthcare delivery, the cost of accessing those services continues to be a distant dream for persons of a lower socio economic status, creating healthcare 'have-nots'.
In countries where traditional and modern forms of medicine exist in tandem with the faith-based approaches, healthcare seekers often rely on multiple forms of medicine. Integrating and/or harmonizing these diverse health systems involves challenging communicative processes. Similarly, with the emergence of new information and communication technologies, the media landscape has witnessed enormous changes, as persons – in many countries where traditional, modern and neo-modern media co-exist - often seek health information from multiple media sources. Certain health issues are often articulated in media and certain forms of discursive silence are created about others.
The Health Communication and Change (HCC) and Communication and HIV/AIDS (COH) Working Groups invite contributions that explore and critically reflect on the opportunities and challenges media and communication technologies present for health communication research, practice and pedagogy.
In the context of this year's conference theme, we are interested in issues related to health and the dynamics of inequalities and the differences that arise due to the technological divide amongst populations and how technologies intersect with health, health communication and the impeding social change in the context of cores and peripheries around the world.
HCC/COH welcome theoretical work and strongly encourages the submission of practice-based work that reflects upon health and technology.
In addition to conference-specific themes, we continue to encourage papers that engage with critical and dynamic reflections on communication research and practice, addressing multiple dimensions of health, HIV & AIDS, and social and behavior change, from multi-disciplinary perspectives.
We encourage papers that enhance understandings of the role of media and communication in general about health, illness and disease, and the contexts in which diverse audiences engage, negotiate, accept and/or resist mediated health communication. This may include but is not limited to:
• Communication policy and healthcare technologies
• Implications of cultural contexts for communication
• Influence of biomedical interventions on communication practice
• Campaign fatigue
• Technology, communication vis-à-vis health policy linkages
• Healthcare governance and accountability
• Communication and construction of illness
• Gendered nature of health and HIV & AIDS communication
• Fake news and health risk communication
• Health humanities and ethics in care and communication
• Health risk portrayals
• Digital health journalism
We are also interested in papers and panel proposals that present innovative technological approaches to health communication theory and practice, and take a critical approach to communication that explores the interdisciplinary, multi-dimensional nature of technological changes in health.
Abstract Submission
Abstracts must be submitted from 3 December 2018 through 8 February 2019. We welcome both individual abstracts and panel presentations. We ask you to kindly submit proposals in good time at the abstract submission site – https://iamcr-ocs.org.
Languages
We encourage the submission of individual papers and complete panel proposals in English and Spanish. We are looking for volunteer translators/interpreters and reviewers for Spanish abstracts, sessions and papers. If you can contribute and help translate some papers or key points into English from Spanish please contact us (see details of Chairs and Co-Chairs below).
Deadlines and important dates
The deadline to submit abstracts is 8 February 2019, at 23.59 UTC.
• 3 December 2018 - Abstract submission system opens at https://iamcr-ocs.org
• 8 February 2019 - Deadline to submit abstracts
• 28 March 2019 - Abstract decisions announced by sections and working groups
• 7 April 2019 - Deadline to apply for travel grants and awards
• 11 April 2019 - Deadline to confirm participation
• 7 May 2019 - Draft conference programme schedule released
• 14 May 2019 - Last day for Early bird registration
• 7 June 2019 - Deadline for full paper submission
• 17 June 2019 - Last day for changes to be made in the print version of the programme
• 7-11 July 2019 - IAMCR Conference
Guidelines for abstracts
Abstracts should be between 300 and 500 words, unless a particular Section or Working Group establishes their own criterion in this respect. All abstracts must be submitted through the IAMCR Open Conference System. Abstracts sent by email will not be accepted.
It is expected that each person will submit only one (1) abstract. However, under no circumstances should there be more than two (2) abstracts bearing the name of the same author, either individually or as part of any group of authors. Please note also that the same abstract or another version with minor variations in title or content must not be submitted to more than one Section or Working Group. Such submissions will be deemed to be in breach of the conference guidelines and will be rejected by the OCS system, by the relevant Head or by the Conference Programme Reviewer. Authors submitting them risk being removed entirely from the conference programme.
For further information, please consult the IAMCR Madrid 2019 web page https://iamcr.org/madrid2019/ or contact the Local Organizing Committee by email: madrid2019 [at] iamcr.org
Evaluation Criteria
• Submitted abstracts will generally be evaluated on the basis of:
• Theoretical contribution
• Methods
• Quality of writing
• Literature review
• Relevance of the proposal to the work of the Section or Working Group
• Originality and/or significance
Working Group Chairs and Co-chairs
• SubbaRao M Gavaravarapu -[email: gmsubbarao [at] yahoo.com]
• Nanna Engebretsen - [email: nannabergstrom [at] yahoo.no]
• Ravindra Kumar Vemula - [email: rkvemula [at] gmail.com]
• Yolanda Paul - [email: yolandapaul [at] gmail.com]
• Kate Holland - [email: Kate.Holland [at] canberra.edu.au]