IAMCR 2019 is over. In this page we have collected links to essential documents, articles, videos, photos and other information about the 2019 conference in Madrid, Spain.
Our biggest conference ever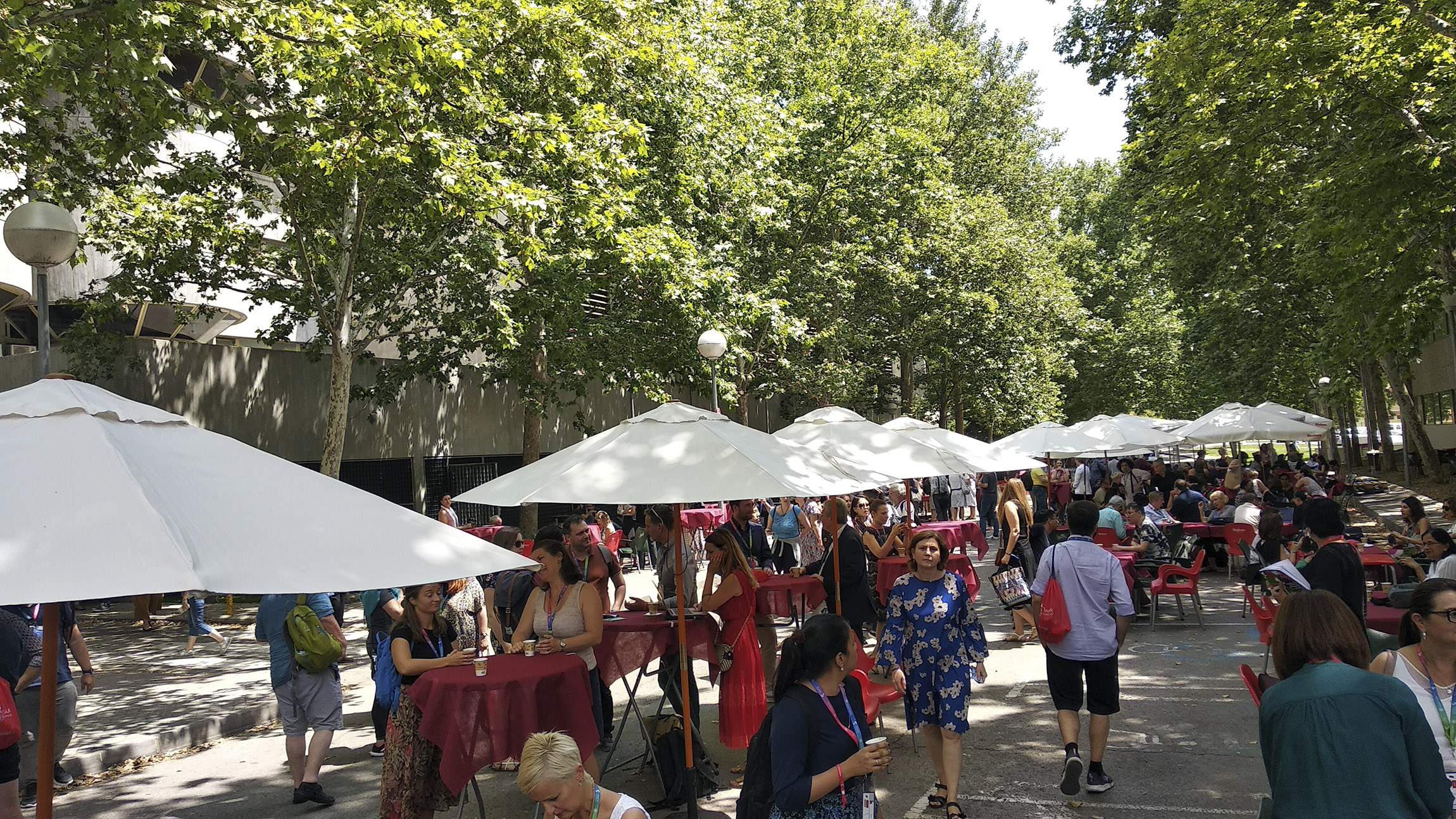 Abstracts and Programme
Plenary Sessions
"Dignity, a revolutionary principle"
Javier Gomá (Director of Juan March Foundation) took part of the inaugural plenary session with Katharine Sarikakis (University of Vienna).
Watch the video of the complete plenary
"Dignity is the most revolutionary concept to come out of the 20th century" was the starting line of Javier Goma's speech.
"Communication, Technology and Freedom"
Second Plenary session with Yoani Sánchez (Director of 14ymedio.co), Monroe E. Price (Annenberg School for Communication) and Malavika Jayaram (Digital Asia Hub).
Watch the video of the complete session
"Communications and technology: Post-Gutenberg, post-mass"
Watch the third plenary session with Jeff Jarvis (Tow-Knight Center for Entrepreneurial Journalism, CUNY) and Lorenzo Cotino (University of Valencia)
The presentation by Professor Jeff Jarvis during the third plenary session is available here
Photos and Videos
ALAIC (Asociación latinoamericana de investigadores de la comunicación / Latin American Association of Communication Researchers) invited session, focused on the contributions of 4 Latin American communication researchers: Hector Schmucler, José Marques de Melo, Mario Kaplún, Luis Ramiro Beltrán.
Reflections and Comments

Blog article by Mandy Tröger & Kerem Schamberger
Blog article by Jorge Clemente, Dean of the Complutense University of Madrid
Blog article by Loreto Corredoira, Director, IAMCR Local Organizing Committee
Blog article Fabiola Morales Castillo, CENTRUM Católica Graduate Business School, Peru
This year, 21 travel grants have been awarded to early-stage scholars. Some of them have sent their comments and reflections on their experience in IAMCR 2019 in Madrid.
Prizes and Awards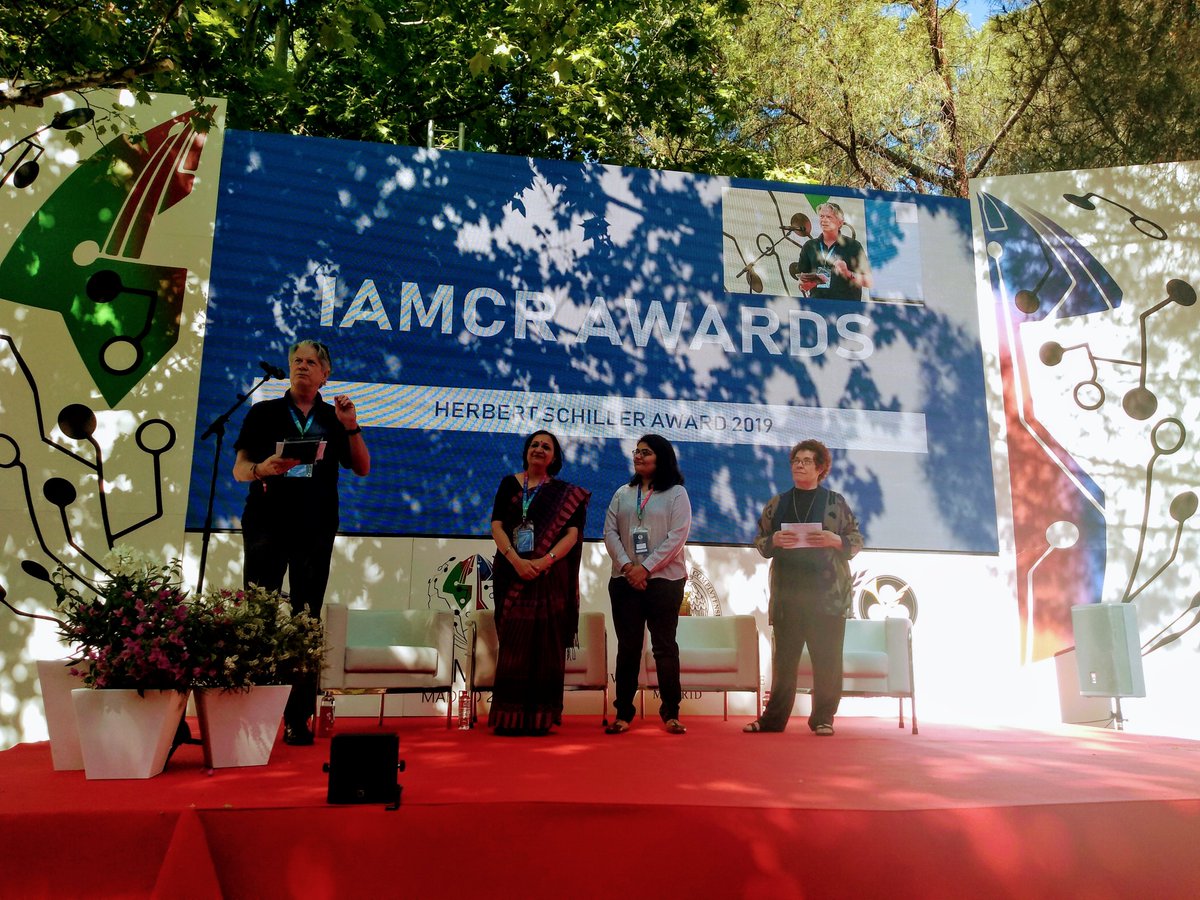 IAMCR Award in memory of Herbert I. Schiller
Awarded to Pooja Ichplani, Archna Kumar, Rupa Upadhyay and Jessica Mayberry, for their joint paper "Communication Processes, Community Mobilization and Normative Shifts: Learnings from Video Volunteers' India Unheard Program"
UCF/IAMCR Urban Communication Research Grant

Awarded to Arlene Fernandez, for her project "Meet Me at the Papi Store: Space, Place, and the 'American Dream' in Philadelphia Corner Stores".
New Directions for Climate Communication Research Fellowship
Awarded to John Cook, Emily Vraga, and Sojung Kim for their proposal "Countering Climate Misinformation with Humor and Active Inoculation".
IAMCR Distinguished Contribution Award
Professor Helena Sousa, a long-time member and supporter of IAMCR, was presented with a Distinguished Contribution Award.
Press coverage
Presentation of IAMCR 2020